Specifications:

Driver IC:SSD1331
Active Area:26.85(W)X26.86 (H) mm
LCD Size:20.14x13.42mm
SPI PIN interface:GND,VCC,SCL,SDA,RES,DC,CS

Notes:

Please note that the design of the FPC bending angle and bending space, do not fold the FPC die .
FPC is easy to make too tight bending break , causing no display.
Follow the sections of the modular design of the reference specifications to design the label on the Drawing .
The following figure, and OLED glass edges ? 1.83mm, the bending angle was the natural bent.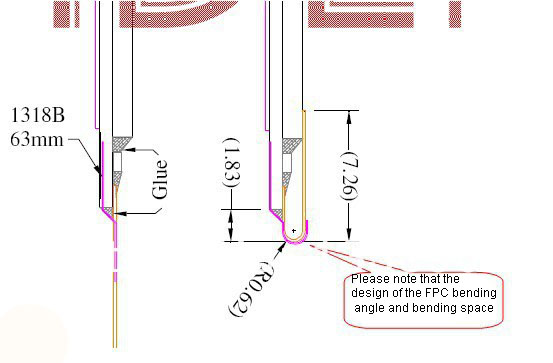 0.95 OLED display module picture: